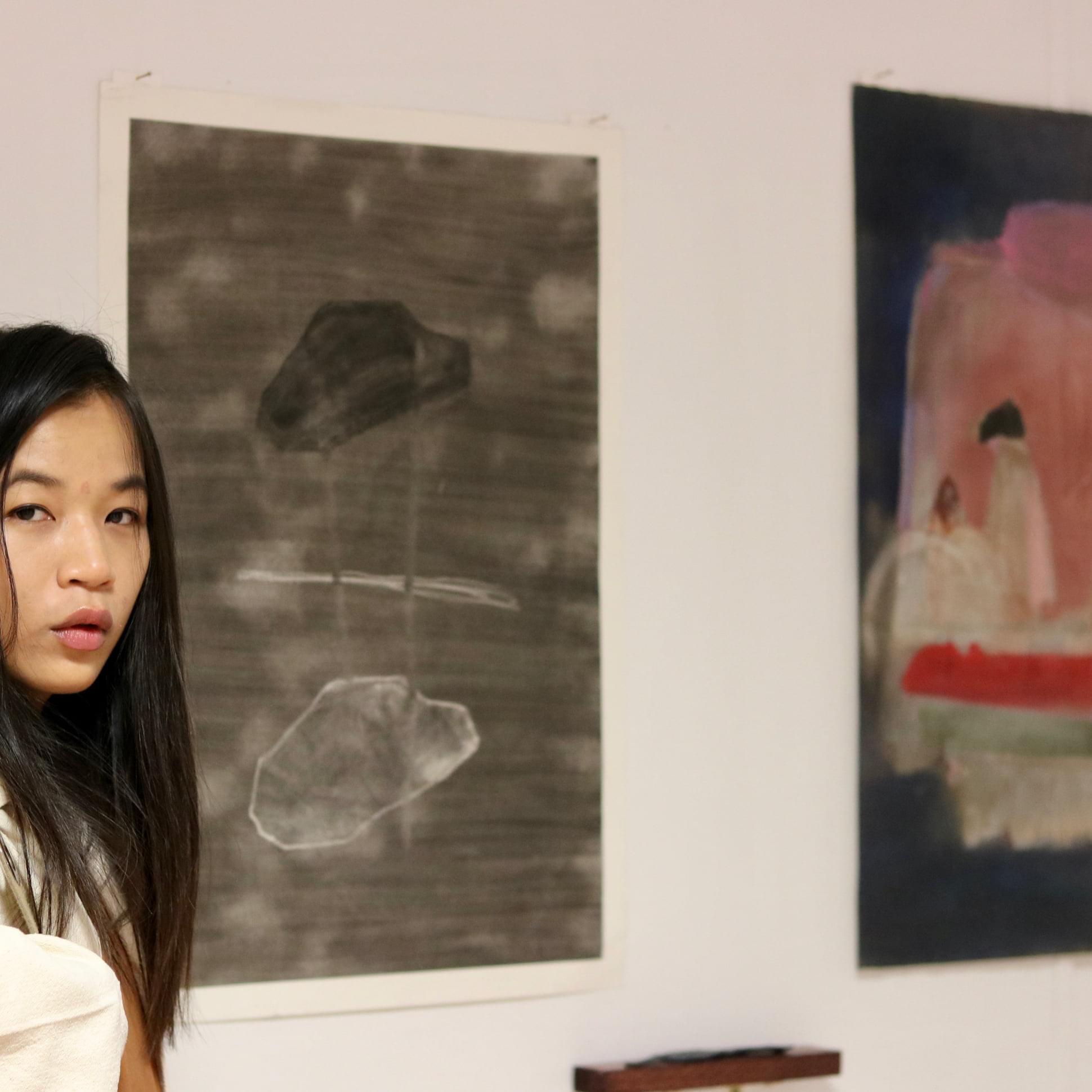 Carole Ebtinger, Laureate of the Eeckman Art Prize 2021
published on 13.09.21
We are pleased to announce the winner of the Eeckman Art Prize 2021: Carole Ebtinger (1995).
Carole won over all the members of the jury with the purity, delicacy and aesthetics of her work.
She will present two solo shows: one will be held at Art on Paper in Bozar, the second, as part of the Brussels Drawing Week, in the offices of Eeckman Art & Insurance. The series presented, Les Terres rares, is an autobiographical work.
For more information about the Eeckman Art Prize 2021 and the work of Carole Ebtinger, click here.
Practical information:
Solo show at Art on Paper, from 15 to 19 September 2021, at Bozar (23 Rue Ravenstein, B-1000 Brussels)

Exhibition in the offices of Eeckman Art & Insurance (167 B5 Rue Marconi, B-1190 Brussels) from 14 to 18 September 2021, as part of the Brussels Drawing Week. Visits are also possible afterwards, by appointment only